view more similar posts here.
Look what I just got from the mail. 💕 Rose hammered bracelet and "loved" pendant necklace from @oreliajewellery 💫.
Orelia is a Brighton based British brand creating aspirational and beautiful costume jewelry, accessories and clothing, inspired by a love of shopping and travel.
Read more about their shop at www.orelia.co.uk 😍
i am BETH|╰ єℓisα ╮ ♡ |Filipina|blow my candles every 11th day of February from Philippines, Southeast Asia. This blog mainly composed of fashion and a bit of pastel on my liking. It also consist of random photos of cute stuffs, photographies and typhographies. Blog sharing is definitely allowed so feel free to reblog whatever you like. I LOVE . My boyfriend ROMEO. Fairy Tales .Happy Endings .
see complete profile
News and Updates
Just Take a Look
contact me
for sponsorship and collaboration, and online shop advertisement just TA me or contact me at
iamelishabeth@gmail.com
Cotton February|treasurethemoment ®
Blog Sponsors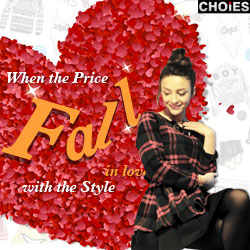 Quotable Quotes
Disclaimer
some pictures are not owned by me unless stated otherwise. all credits goes to the rightful owners.
COTTON FEBRUARY™
© 2012-2014 All rights reserved.